With advanced detectors and algorithms, we can install systems built around thermal camera technology that can detect elevated body temperatures in moving crowds such as staff and customers entering premises with accuracy up to ±0.3° C.
The system is non-obtrusive and will alert with accuracy someone walking into an area that has an elevated temperature.  This can give organisations an additional layer of protection – controlling staff or visitors that enter a building with one of the major indicators of a fever.   
We have 3 solutions available:
High Volume sampling
Low Volume sampling
Handheld – single person sampling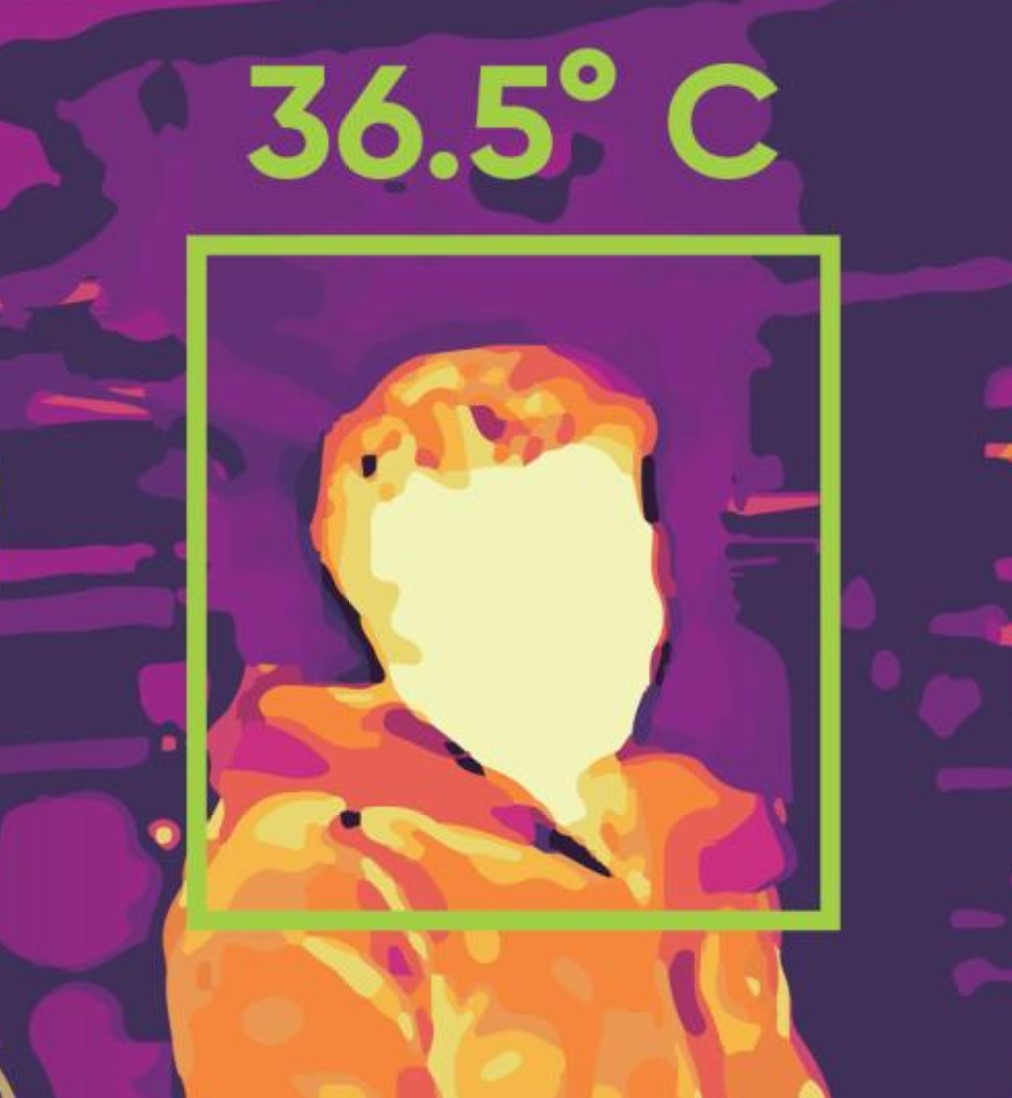 High Volume Sampling
This solution will give the best coverage for wider entrance areas – it has an effective face detection range is between 2 to 7 metres and can detect multiple temperatures simultaneously.  The system can be quickly deployed in an area and there are many options for processing the data.  The system can be set to only alert when an elevated temperature is detected – someone holding a hot cup of coffee will not be flagged – the system is smart.  Also, masks do not affect the accuracy of the system.    
Low Volume Sampling
This solution is very similar to High Volume solution but is designed to cover a smaller area.  The system detects faces from 0.8 to 2.5 metres.  It has much of the ability of the more powerful system but at a reduced cost – if you have a small area to cover this option is perfect. 
Handheld
We can provide handheld thermal imaging devices that are able to detect elevated temperatures of individuals at around 2 metres.  These systems are quick to deploy and the cameras run on batteries – so can be used anywhere.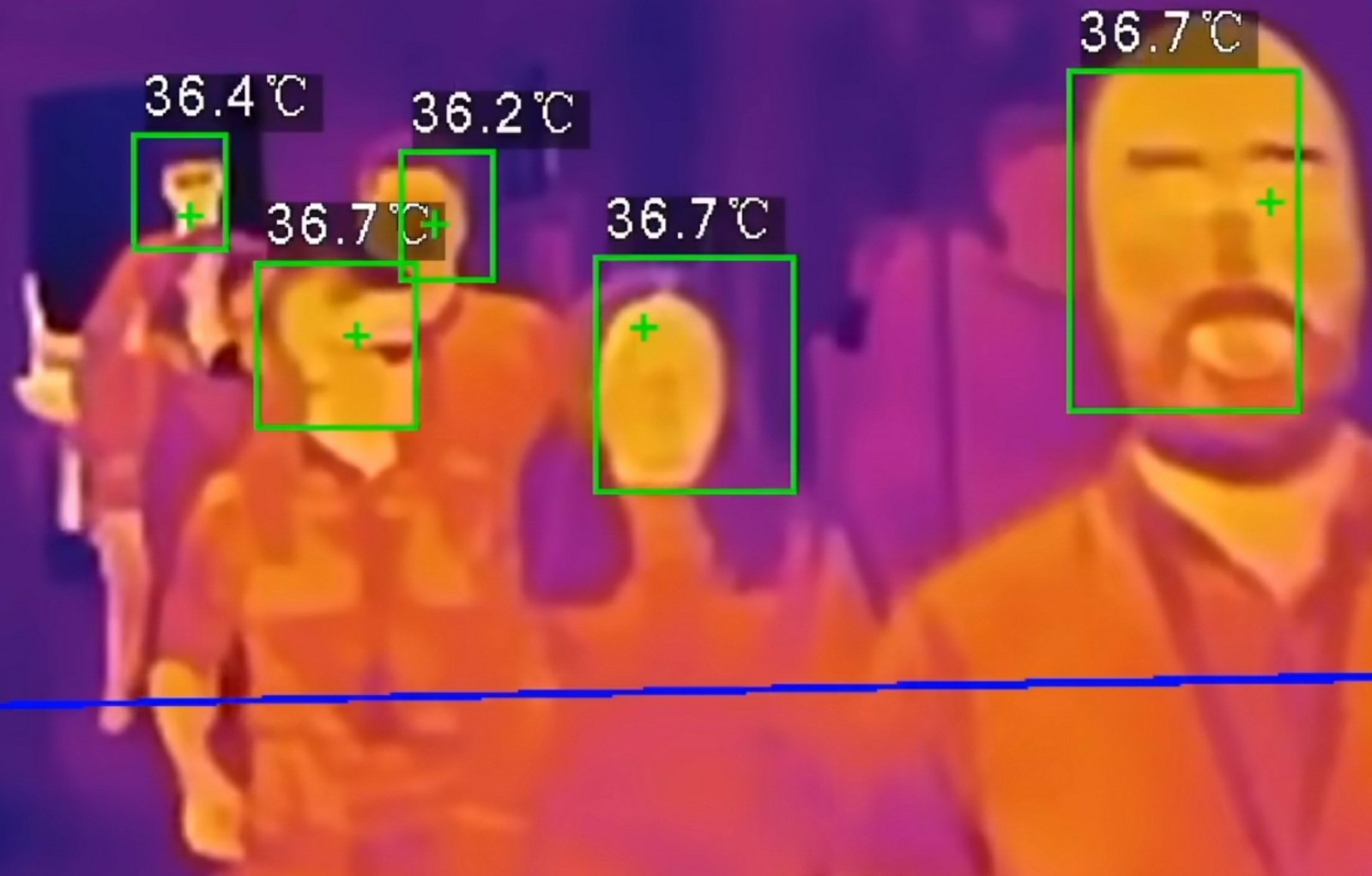 These cameras are also able to be used for many other applications.  Please contact us – we will love to see how we could help you with your thermal camera needs now and in the future.